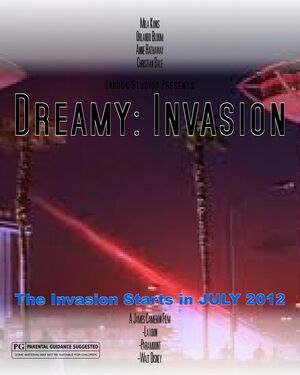 Write the first paragraph of your page here.
Dreamy 4 Year-2012
Creator-Lercy
Case- #21
Team-Cloners
Sidekick-Fluffy
Rating- PG
Distributed by-Weirdy
Afterwards-Money
Series Movies- -Dreamy Series -Super Clone Wars
Story by-Jaizon
Movie by-Spy Kids:Island of Lost Dreams
Gender-Male
Still Relevant?- Yes
After the massave attack on Dreamy 3, People start to have bad dreams, controlled by Dramsy, the Enemy of Dreamy, Dreamy must find a way to stop Dramsy.
-Dramsy is the first enemy of the MP
Ad blocker interference detected!
Wikia is a free-to-use site that makes money from advertising. We have a modified experience for viewers using ad blockers

Wikia is not accessible if you've made further modifications. Remove the custom ad blocker rule(s) and the page will load as expected.